The retreat is full
Portugal // Monchique
Immersion (English / French)
Sat 28th October – Sat 4th November 2023
♡
♡
LIVE IN THE SACRED SPACE OF THE HEART
TUNED WITH THE WISDOM OF THE HIGHER SELF
♡ This week is considered as an immersion.
Which means that the time for practice will be greater than during a retreat. There will be workshops, but also theory and moments of sharing.
This weeks therefore demands a greater commitment than a week of retreat. ♡
The week starts on Saturday 28th October // arrival from 4.30 pm // intro around 5.30 pm.
It ends on Saturday 4th November // last morning practice, breakfast // departure at 10.30 am at the latest.
To have an idea of the schedule (still subject to modifications) :
7am – 9 am : meditation, kriya, breath and bandha practice
9 am : breakfast
10 am – 12.30 pm : practice
1 pm : lunch
4 pm – 6.30 pm : theory, philosophy, sharing, discussion // soft practice
7 pm : dinner
Silence
The retreat will be carried out partially in silence. I will ask you to respect silence from the moment of making up, until lunch (during which we will be able to share again).
It might sound like a little challenge for some (I am aware of it).
But you will soon realise the gift it is.
Rates:
The yoga and the accommodation are paid separately.
For the yoga classes, I give a price range between CHF 300 and 400 Swiss francs (you can also pay in euros and there is always the possibility to make an arrangement if you couldn't pay this amount. So don't hesitate to talk to be about it. Really.)
The accommodation (which includes food) is paid in euros:
Double room (disponibility for 12 people) = € 250 + € 275 = 525 euros
Single room (disponibility for 2 people) = € 490 + € 275 = 765 euros
(minimum of 10 people // maximum 14 people)
Your arrival:
All the details are on their website: https://bodhi-bhavan.com/contact/
The closest airport is Faro (1h15 with road toll // 1h45 without road toll).
I don't think you will need a car that much once we are there, but some might be extending their stay before or after.
There is the possibility to ask for a transfer, a taxi, from Faro airport or from somewhere else. And we can organise it so people share the ride and the costs.
But I will help you organise a transfer or co-driving when the time comes.
⚛︎
Conditions:
I ask you a deposit of 300 € for the accommodation at the moment of signing up.
This amount is your commitment and will not be refundable. But there is always the possibility to find someone to take your spot.
The balance payement for the rooms, and the payement of the yoga, should be made on 28th August 2023.
From that date on (28th August 2023), I won't be able to refund you, (obviously we can always talk about it). And once more, there is always the possibility to find someone to take your spot.
⚛︎
Registrations et payments:
Thanks for filing in the registration form and sending it back to me at carole@yogandlov.com
For the payment of the accommodation, the account is the following:
Carole Revelly (Estrada Praia da Figueira 1 // 8650-151 Figueira (Budens) // Portugal)
IBAN: PT50 0045 7150 40337046346.83
Crédito Agrícola (Largo do Municipio 14 // 8650-416 Vila do Bispo // Portugal)
SWIFT / BIC : CCCMPTPL
Add reference (+ your name): Immersion accommodation Bodhi Bhavan 2023
For the payment of the yoga part, you can also pay in euros on the account mentioned above.
Or in Swiss francs on this account:
Carole Revelly (Ch. de la Damataire 26 // 1009 Pully // Suisse)
IBAN : CH31 0076 7000 C540 6191 2
BCV Pully
Add reference (+ your name): Immersion yoga Bodhi Bhavan 2023
Thanks in advance ♡
A week of immersion is a beautiful opportunity to deepen your practice.
But it gives, before anything else, a chance to be with yourself, to know yourself a little better, to move forward on your path with presence and a lot of love.
It builds up strength, energy and trust.
It nurtures you with softness, respect, calm and warmth.
It is a beautiful gift to yourself, but to the world too.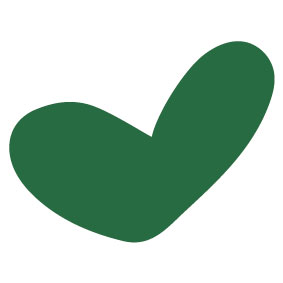 TURN INWARDS
DISCOVER YOURSELF MUCH MORE VAST
GIVE YOURSELF THE LOVE
WHICH HEALS YOU
BUT WHICH HEALS THE WORLD TOO